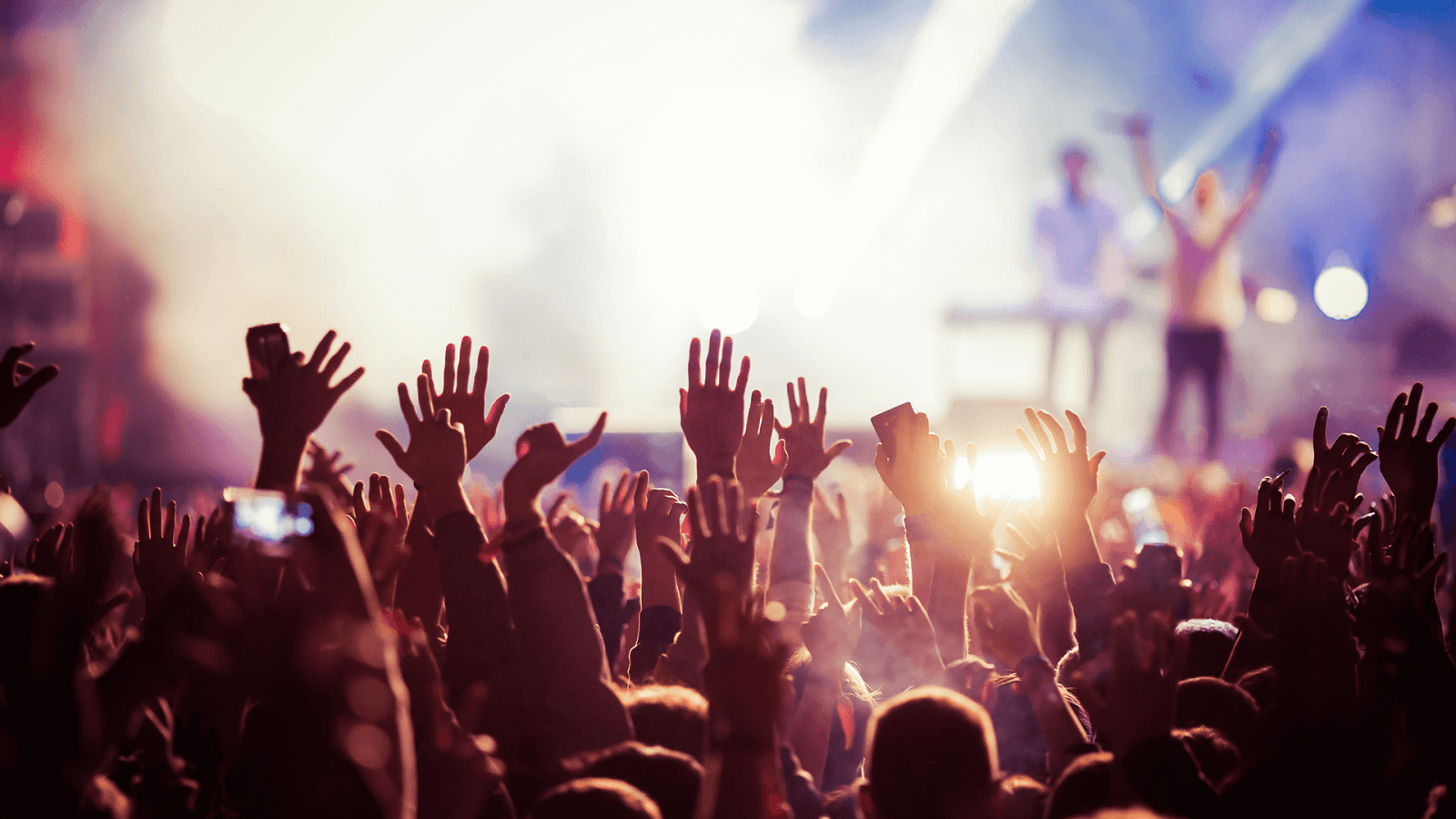 Nowadays, the human being is in the spotlight…in every field. It concerns also brands, points of sales and products. But in most of the cases, in-store experience is focused on the customer. To combine omnipresent digitalization with physical presence companies need to redesign their strategies. That is why the new concept is based on deeper insight than just the consumer sphere – it is time to focus on the human experience.
It may be a shocker, but a customer is not the most important target anymore. People are customers only for a little percentage of their life. If you want to maintain the long-time relationship you have to participate in their everyday activities and talk to them with people's voice. And here we come to the human experience, the new development direction for brands and their communication.
The human experience in retail depends very much on a relationship between person, who visits the store, and the company's representative: salesperson, brand ambassador, promoter, merchandiser or field sales. Each of this interactions involves the human experience, it's everywhere!
Take a look at the Apple store concept. Their approach is based on providing the highest level of the human experience. All the stores are precisely designed to be closer to the audience and share the values the brand. Once you enter an Apple store, it is exactly what you expect: stylish, modern and most of all…cool. The whole philosophy is about creating a friendly place where experts do not offer product sales but giving advice and make you a part of an Apple world. In the store, they pay attention into details like handshake which gives you as a visitor a professional overview but also the feeling that you have known this person since forever. Huawei is proposing the similar model in its Experience Store in Milan. Whenever you enter there, the consultant is the human face of the company to whom you want to trust.
Another example is the human-to-human solution in Brico Center. The salespeople hand you their contacts, so you can call them even when you are outside the point of sale to ask about advice. Thanks to that the contact is less official and you have the feeling that the salesperson is more a friend than an employee. Here the human experience is a fusion of technology, digital and brand concept. The great example is organizing open days and free courses, where brand representatives share not only their knowledge about a product and its usage but also brand values and culture. But this is something deeper than just an advertisement. People can learn how the product can benefit in their life.
Why is the human experience innovation?
At first glance, it seems that the in-store digitalization is a natural step into the future in the times of the Internet. But the truth is, that all of those innovations are necessary to keep pace with humans who are becoming more digital.
The more surrounded by technology the consumers are, the more they look for something in a store which brings them to reality. But at the same time, they expect innovative solutions. In the times of digitalization and greater anonymity, they hope to be treated individually, each of them as a unique person. That is why a store becomes a place where thanks to human experience, people can come back from virtuality to reality. Paradoxically, the technology induced people to look for a human sphere: we have come to the moment when technology is humanizing the society.
Technology is the expression of man's greatness as a result of evolution and development over time. Only the fusion of technology and human experience can fulfil people's expectations.
According to Arnold Gehlen, German philosopher, modern humans in contrast to other living beings were born completely unsuitable for the natural environment. In his book, "Man, His Nature and Place in the World", he mentioned that we do not have any fur to protect ourselves, no claws to defend ourselves, and no fangs to chew the meal easily (not to mention that for the first years we are armed only with the milk teeth). That is why our culture and technology have evolved – to let human survive in the world and to fix our innate limits. We can see that technology is an outcome of human development and their beautiful minds. It works also in the opposite direction: the more technology is advanced, the more human touch requires.
Not by accident the hottest trends in the high tech sector are focused on developing robots and Artificial Intelligence. Pepper, Nao, Elf and Aelos are the perfect examples of the beauty of science fused with human nature. The goal is to build an infallible machine with empathy characteristic to people. That is the future of technology.
If this is innovation, retail cannot stay behind. The solutions which can lead you closer to the people are necessary to provide the human experience. It is not enough to introduce some smart payment facilities or some touchscreen that show the calories of the product by scanning the barcode. Those examples refer directly to retail experience. We have to focus more on the human side. That is why, do not forget about aspects like your in-store staff, which is the human face and link with the brand.
4 areas to develop for providing the greatest human experience.
Creating a proper human experience can be tricky. To give you an example, try to imagine that you are going to the store to buy a TV. Let's be honest, your first thought is not about if the point of purchase offers an unforgettable human experience. Your goal is clear and rather simple – you just want to buy a proper TV for a nice price.
The point is that subconsciously all of us expecting something more… Nowadays in the age of the Internet, where everything is dynamic and for the asking traditional shopping has to serve more values. The face-to-face in-store contact can be crucial for the customer while making decisions and even after purchase.
Do not worry if you do not have adequate structures to provide an amazing human experience and staff training. That is why Field Marketing Agencies (like Free-Way) exist!
The human in-store experience has to be developed and maintained over the time to achieve the best results. Below you can find 4 areas to focus on.
Empathy
The power of sales is the outcome of engaging with customers and understanding their needs. Empathy allows you to maintain a human-to-human dialogue. It is an innate gift for many people but of course, you can learn it and develop. It is just a matter of education. You may ask why we need to learn empathy. Everybody who hands the product to the customer has to learn how to listen and understand customers. This is important for merchandisers, hostesses, salespeople, promoters and brand ambassadors. People who represent your brand had to be reliable and trustworthy in the eyes of your customers.
Technical knowledge
When people go to the store, they expect professional service, that is not a surprise. It means they hope for a qualified salesperson, who can give some advice and share important information and tips about the product and its usage. That is why staff training plays a significant role. In that case, the salesman becomes some kind of brand consultant who can share the best practices and build trust among clients. Technical training is a fundamental element of creating a human experience.
Loyalty
If you want to make your clients satisfied, do not forget to focus on your staff. Sales clerks, promoters, merchandisers and brand ambassadors are the people who are representing your company outside. They are a link between a brand and customers. It is essential to invest time and money not only for their training but also team building activities. Only truly devoted personnel can be credible in the eyes of your customers. Building loyalty among your staff means constant listening to their needs, training and engaging them.
Technology and Digital
Modern, dynamic market requires us to move with the times in terms of technology. To assure the highest level of flexibility, your field staff needs to use innovative tools. They can help them in better logistics and tasks monitoring. Time and Attendance applications for online management and reporting allows them to stay in touch wherever they are. For example, a brand ambassador that works for a large area in Italy needs to use digital tools for smooth workflow and optimal performance. It allows also to connect people and assures better communication, which is crucial in this type of operation.
Nowadays, the aim is to focus on the human as it is the centre of everything including brand strategy and in-store technology development. Only seeing people in your customers can lead to meaningful experience.
English version by Patrycja Okowicka
You may also like Consumer Loyalty: it's time for a new language